Whether you're jaunting off for a quick weekend away or planning a backpacking adventure across Europe for a month, what you pack can make all the difference in your trip.
You want to make sure you have all your necessities, but it's also nice to have some things that bring the comforts of home.
However, packing can be tricky. You don't want to pack too much as airlines have weight limits. It's also annoying to do the "bag drag" across different airports and towns. Yet, underpacking means you won't have what you need to make your trip worry-free.
To help you pack just the right amount, here are our favorite packing hacks for traveling.
1. Keep It Simple For Short Getaway Trips
In theory, short trips should be the easiest to pack for but with limited space, it's easy to forget something.
Before your trip, always make a list of items to pack. This will help you assess what you are bringing and cut out any unnecessary items.
To help save you the trouble, here's a simple getaway packing list to build from:
• One pair of bottoms like pants or a skirt
• 2-3 tops that work with the bottoms
• 2-3 pairs of undergarments and socks
• Basic toiletries
• Phone charger
Don't forget to pack seasonally. For spring and fall temperatures, bring a lightweight jacket. For more wintery destinations, bring a heavy coat, gloves, scarves, and a hat.
If you are heading to a warm climate, make sure to pack a swimsuit.
Finally, double check that whatever you bring fits in your carry-on (with a little room leftover for souvenirs)!
2. Get Organized For Long Vacations
If you are taking a longer vacation, you will need to do a bit more planning. Before you travel, make a full list of what you will need.
A packing list will have everything you need to bring and it will help you organize your things before packing luggage.
Don't forget to also list the things you need to purchase before your trip. Once you have all your items listed and purchased, you can begin packing.
It's always a good idea to start packing as soon as you can. That way you have more time to ensure that you bring everything you need and you cut out the things you can live without.
3. Keep Necessities In Your Carry-On Luggage
One of the best travel tips is to keep your most important items in your carry-on. This includes anything valuable that you are bringing with you like expensive electronics, personal documents, and money.
However, you should also pack what you would need overnight. This can save you a lot of headache in case your checked luggage is late to arrive at your destination.
Before packing your carry-on, it's a good idea to check in with the "TSA Travel Checklist." Following these guidelines will save you time in the TSA line.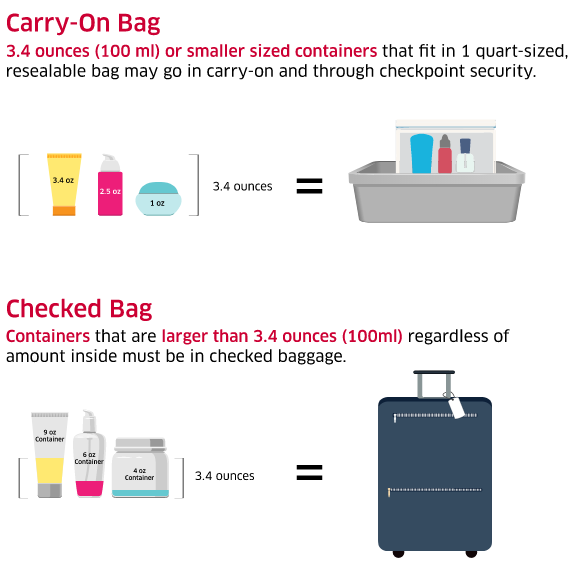 4. Pack Your Checked Luggage Strategically
If you plan to check a bag while traveling, it's important to be strategic. The temptation is that with a larger bag, you can bring more items. However, when packing a suitcase you only want to bring what is necessary. Here are some more tips for packing checked luggage:
• Protect anything that could be broken
• Store any liquids in sealed plastic
• Bring a laundry bag
• Clean and wrap any shoes
• Leave space for souvenirs
One of the best ways to pack checked luggage is to lay out everything you think you want to bring, then edit it down.
Pro tip: Leave your checked luggage unlocked. If the bag is locked and TSA needs to inspect it, they will cut the lock 😞
5. Take Advantage Of Space Savers
Most packing hacks for traveling are all about saving space. That's because airlines charge more for larger and heavier luggage.
So the more you can fit in a small space, the more money you can save.
Here are some great space-saving packing tips that are both DIY and purchased:
• Roll your clothing
• Store socks inside of shoes
• Store jewelry in a pill organizer
• Use multipurpose products like shampoo and conditioner in one
• Pack lightweight layering clothing
These packing tips will save you a ton of space.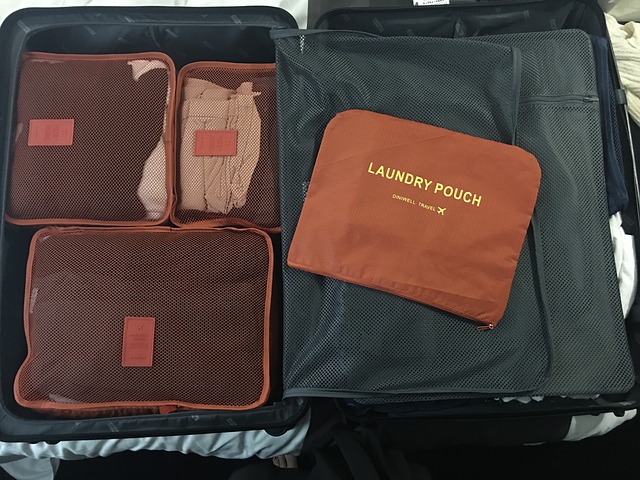 6. Invest In The Right Suitcases
If you travel regularly, it's a good idea to build a complete set of luggage. A good set of luggage will ensure that no matter where you are going or for how long, you will always have the right bag.
A good set of luggage includes:
• A large upright suitcase
• A small carry-on upright suitcase
• A large collapsible duffle bag
• Small travel tote or backpack
• Travel toiletry kit
It's also a smart idea to invest in some packing space savers like packing cubes, compression bags, and organizers like passport and vaccine document holders. Having all the right pieces ensures you are ready for any kind of travel.
7. Pick Out The Perfect Wardrobe
Finally, one of our favorite packing hacks for traveling is to pick out the perfect wardrobe. There's some really great attire that you can pack to optimize the space you have in your luggage.
The best strategy is to plan a capsule wardrobe.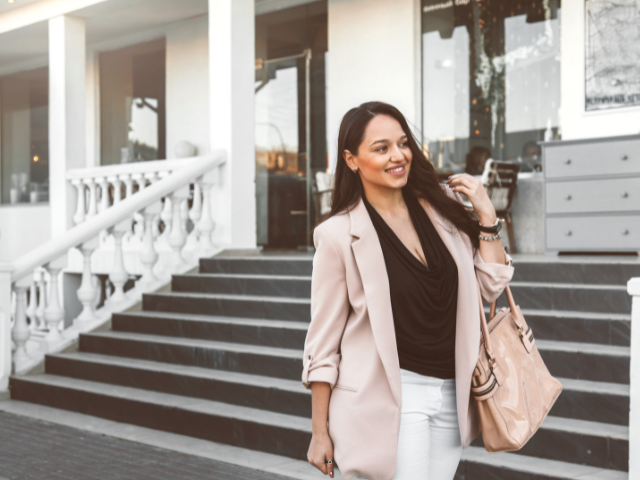 Capsule wardrobes are how to travel lightly and stay stylish. Pieces in a capsule wardrobe are designed to match one another. They are typically layers, in neutral colors, and classic fits. A capsule wardrobe would include:
• 1 pair of dress pants
• 1 pair of jeans
• 1 button up shirt
• 1 polo shirt
• 1 light sweater
• 1 sport coat
All of these items can be worn interchangeably together. They will also keep you looking chic every day.
These packing hacks for traveling are helpful for planning your trip. They will ensure that you have everything you need during the trip and leave behind what you don't.
Another travel hack that can save you time and hassle is to park at EZ Air Park. Our secure lot will keep your vehicle safe while you are gone affordably. You'll also be able to bring everything you need right on our free airport shuttle.
With EZ Air Park and these helpful packing tips, no matter where you are going or for how long, you're going to have a great trip.
To get started, make a reservation online or contact us with any questions. Bon Voyage!