Have you heard the term "revenge travel" yet? The thing is, revenge isn't a bad thing like it's name implies. Revenge travel is one of the many things to come out of the last year's events and could be a really good thing for you.
In a nutshell, revenge travel is meant to describe the pent-up demand we have to get on a plane (or cruise ship) and go exploring once again. Revenge travel won't be like travel as we knew it.
Revenge travel will likely include more trips, longer trips, and bigger experiences. Meaning, we are so starved for travel and how it connects us with other parts of the world and the many cultures that make the world so rich and unique.
In the good spirit of revenge travel, we've come up with five destinations and experiences that Minnesotans are talking about visiting when it feels safe to travel a bit more uninhibited again.
Travel Idea #1: Pyramids of Giza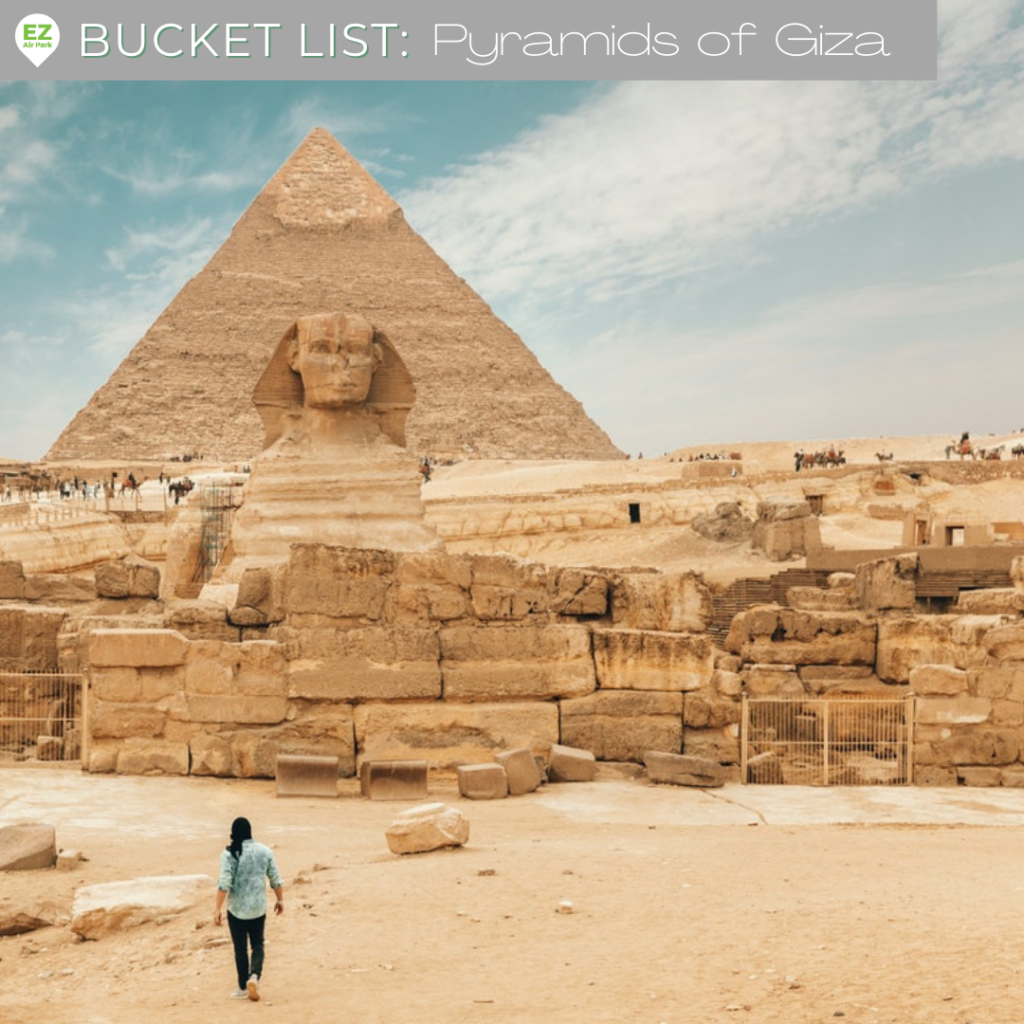 If you have any type of bucket list for travel, perhaps the only example of the Seven Wonders of the World should be on it. No trip to Cairo is complete with a trip to see these ancient Egyptian structures which include the Sphinx and the Khufu, Khafre, and Menkaure. Seeped in archeological history, this is an experience for even those of us that aren't history buffs.
While you're there, take advantage of activities like a visit into the Great Pyramid, riding a camel, visiting the Solar Boat museum and taking in a beautiful light show and sound show at night. Some travelers make a day trip to view the pyramids but there are also nearby hotels that offer view of the pyramids right from your room.
If you choose this international trip, make sure you check out our tips on fighting off jet lag.
 Travel Idea #2: Hot Air Ballooning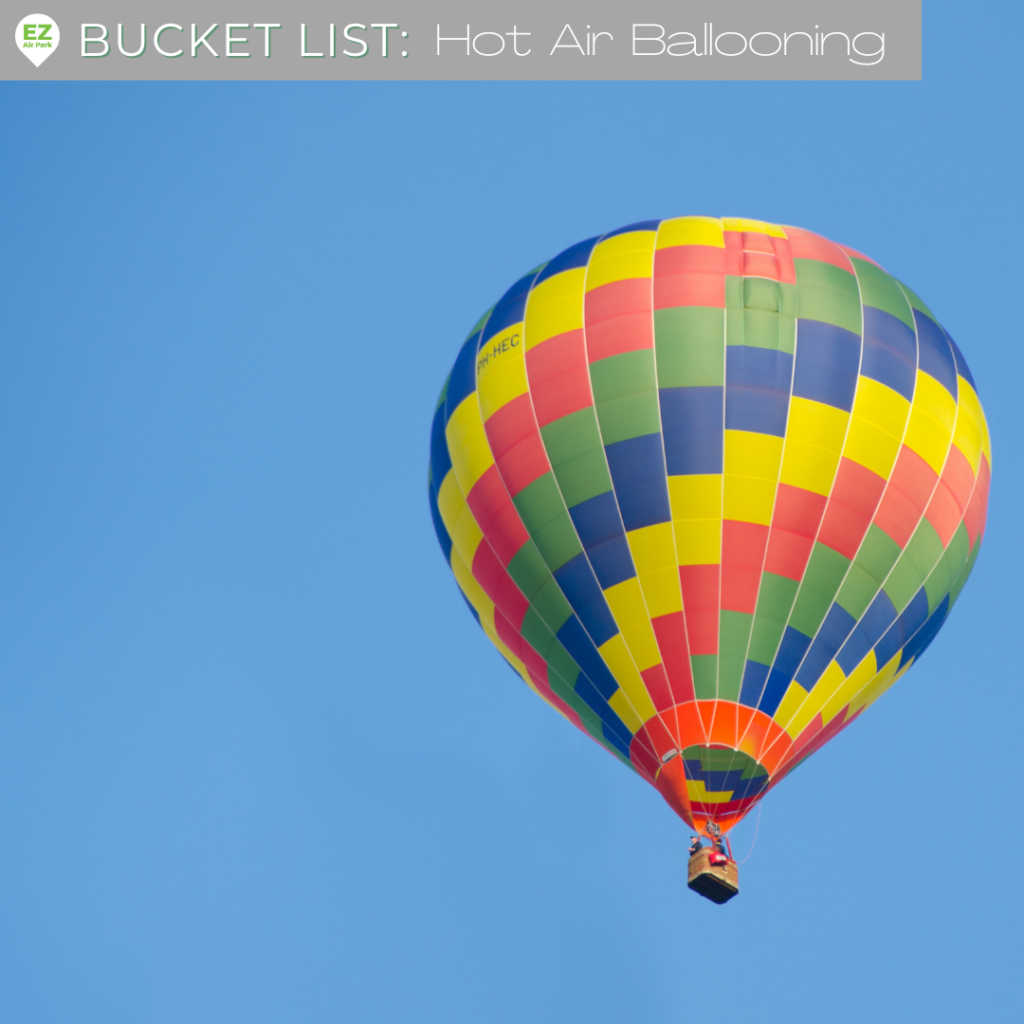 Take it from us, even if you have a fear of heights, this is one experience you'll want to push yourself to overcome that fear.
Hot air ballooning doesn't give you the adrenaline rush of more extreme experiences like white water rafting or zip-lining. Instead, it provides the unduplicated feeling of floating in the clouds.
Usually offered in the early morning hours it will allow you to see a sunrise from a new, beautiful perspective while you enjoy the peace hovering over the ground below in the open air.
Some great spots include Napa Valley of California, Sedona, Arizona, Serengeti National Park, Tanzania, and Teotihuacan, Mexico (also known as the City of Gods).
 Travel Idea #3: Alaska
You don't need to leave the United States to feel like you've traveled to another world. If it's fresh air, adventure, and nature you seek, Alaska will fit the bill.  It's not surprising that many Americans have Alaska on their travel bucket lists and with many outdoor activities available, it makes it the perfect destination for revenge travel.
For thrill-seekers, book a helicopter ride up to the Mendenhall Glacier in Juneau and do a little climbing and exploring the ice caves. Many tour operations will equip you with everything you need for a safe expedition.
Not a thrill-seeker but still like to explore? Try a flight tour over the Mistry Fjords for some breathtaking views or get up close and personal with nature and try stream fishing at Icy Straight Point – just watch for bears like one of our Minnesota customers reported seeing!
Travel Idea #4: Vietnam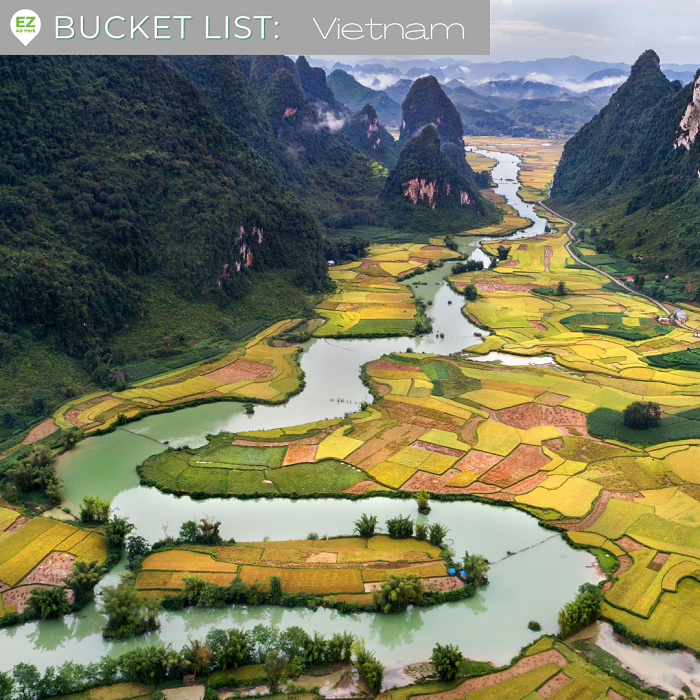 From the mouth of one of our frequent Minnesota fliers you should go to Vietnam because simply put, "it's "Amazing".
For many of us thoughts of a war-torn country come to mind when we hear the word Vietnam. While war is part of its history, Vietnam should be known for its beautiful mix of nature and culture. Vietnam has something to offer big-city and nature fanatics alike.
Visit the iconic Ho Chi Minh City to feel the buzz and excitement of crowded city streets and markets. Explore local museums, churches, and palaces. Then, stretch your legs outside the big city and visit ancient 4th Century Cham era temples in My Son, explore caves in Phong Nha-Ke Bang National Park or along Halong Bay.
Vietnam will be a trip of a lifetime and you should plan on staying a week or longer to take it all in.
Travel Idea #5: Peru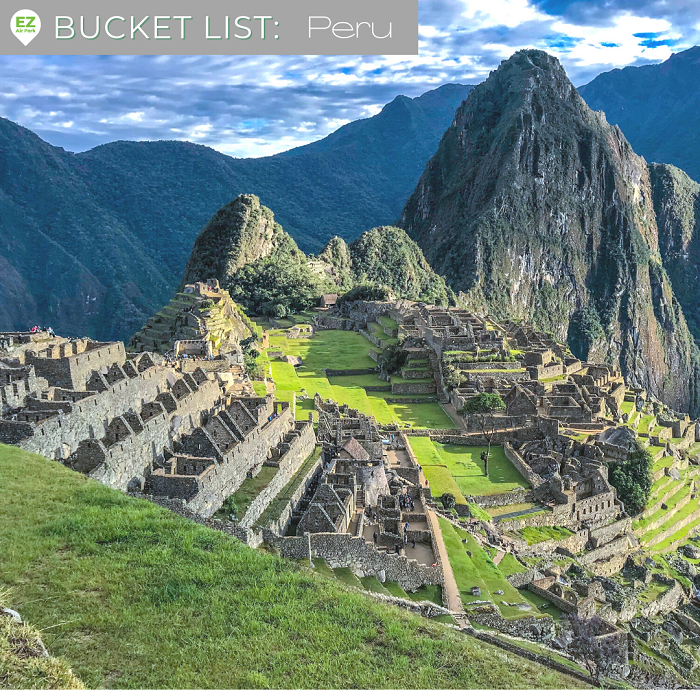 If you love history, Peru offers over 5,000 archaeological sites to explore. One of the most popular sites in Peru is, of course, Machu Picchu, the sacred city of the Inca Empire. Depending on your level of ability, sense of adventure, and time available there are several ways to experience Machu Picchu, including train, hiking the Inca trail, or driving.
Foodies won't want to miss a trip to the coast to visit the Capital, Lima. The city is full of renowned chefs creating cultural fusions for every meal. Between meals, spend time on the beach, paraglide off of the cliffs overlooking the ocean or soak in history and culture at the Museo Larco a former mansion turned museum.
Don't forget to have a valid passport. If you have never had one or need to renew visit Travel.State.Gov to start the application process.
Revenge Travel Ready? Already got a trip booked and want to save money?
Everyone's bucket list is going to look a little different, and that's okay. It's a personal decision and should be driven on an individual basis.
We'd love to hear where you're going next and hope we can help with your MSP airport parking and shuttle needs when you're ready to get into the swing of travel again!
Saving money on MSP airport parking fees by booking with EZ Air Park is one of the easiest ways to keep more money in your travel fund. Get a quote today.