You want, no, you need a vacation. The big question is, where are you going to go?
Put away the dart and the map and go into planning a trip with eyes wide open.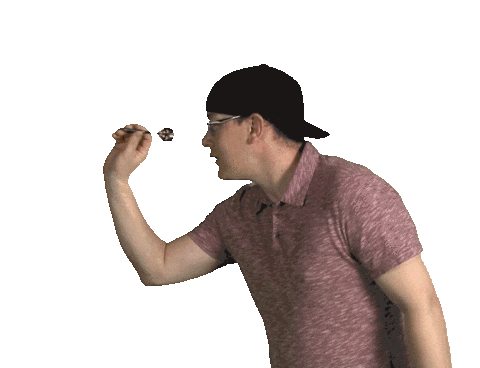 There's a big, wide world to explore and so many travel destinations accessible to us . It sometimes makes the decision of where to go a difficult part of travel.
How to Decide Where to go on Vacation
Your What and Why
Do you love local festivals? Adventure-travel? Places rich in history? Theme Parks?
Some locations are best for just relaxing while others offer education opportunities, extreme sports, and themed entertainment like Universal Studios Florida.
Is weather your why? In the cold of the Minnesota winter, many of us want to travel to a tropical paradise like Mexico, but some really want to make the most out of the winter snow by traveling to Colorado for skiing.
Determine how climate and weather will impact your vacation such as weather events like hurricanes (June – November on the East coast) and seasonal differences in countries abroad (winter in Australia is June – August).
Your Budget
Let's face it, most of us save up for travel once or twice a year so making your dollar stretch to get the best experience matters!
Your travel plans may need to change a bit to accommodate your budget, so it is good to begin planning with a realistic budget to make sure you enjoy a great vacation no matter how much you have to spend.
When making a travel budget be sure to include costs for airfare, ground transportation, hotel, dining, activities, pet sitting, and time off from work if needed.
One strategy for choosing a destination is letting the travel deals make the decision for you. Using booking sites and travel websites like Google Flights, can uncover a great flight deal to last minute deals or vacation packages to some of the best places on and off the beaten path. 
Your Bucket List
If you haven't already made a travel bucket list, it's time to start dreaming. Recall stories you've heard, movies you've watched, books you've read of places that made your heart stir with wanderlust. Now, go write those places down.
Travel bucket lists make choosing a travel destination so much easier. You can even prioritize and categorize your list to note important items like the budget and time needed to visit the destination.
Need a little inspiration? How about Ireland, Turks and Caicos or some of these top travel bucket list ideas.
We also love travel blogger websites like Lonely Planet which acts as a travel guide for inspiration on World travel.
Your Time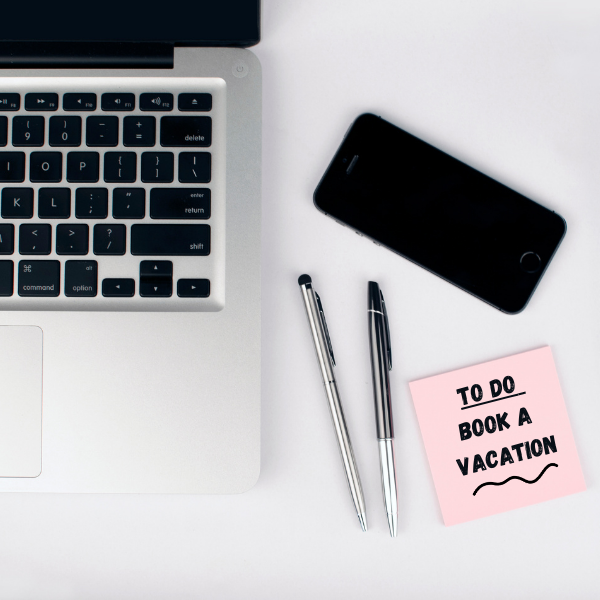 Only have enough vacation hours for a couple of days of travel for a long weekend getaway. Or have you been saving up (or forgot to use) your vacation time for a special occasion like a honeymoon or International travel?
A study in 2017 by Glassdoor.com found that the average employee in American had taken only 54% of their paid vacation days over the past 12 months. Travel in 2020 and 2021 has slowed tremendously leading even more employees with unused paid vacation days, some of which do not carry over into the next fiscal year.
If you've got only 5 days for travel, staying inside the continental U.S. is the most realistic option.
Watch for airfare deals on travel sites that come up last minute using metasearch websites like Kayak or Skyscanner. Many airlines will offer cheap airfare to Las Vegas, Austin, and Seattle – all fun trips with lots of sightseeing and activities.
If you've got a few weeks of vacation days stored, it's time to book an International flight. Most vacations spent abroad require 10 or more days to really take in the sights and culture. Remember, at least two of your travel days will take up your trip!
International vacations are a great time to utilize the knowledge of travel agents that can not only help with your vacation planning but usually have insider tips on the best accommodations, vacation packages and can build a travel itinerary in less time that it would take most of us.
Your Travel Companions
Will you be traveling solo or with friends and family? 
Independent travel is much simpler having only one person to please…you! But, chances are likely that you'll be traveling with others.
To help everyone get the most out of the family vacation, survey them to find out their priorities. What brings them the most joy when traveling and what makes them irritable. If you're traveling as a couple for the first time, you'll definitely want to understand your individual travel styles before planning.
Choose a destination that can offer a little of everything to satisfy your outdoor adventurer, nature lover, historian, and shopper so you end up with a balanced trip itinerary. Major metropolitan areas like New York city, Chicago and San Francisco are great choices for groups with differing interests.
Next step, pack your patience!
Your Travel Style
Knowing your travel style will make choosing your travel destination easier. What type of traveler are you?
The Budget Traveler
The budget traveler is always looking for the best deals on travel and is willing to skimp the luxuries of hotels and opt for staying at hostels or couch surfing to make travel happen!
You get very creative  to find cheap ways to make a dream trip happen, so that backpacker trip across Europe becomes your reality.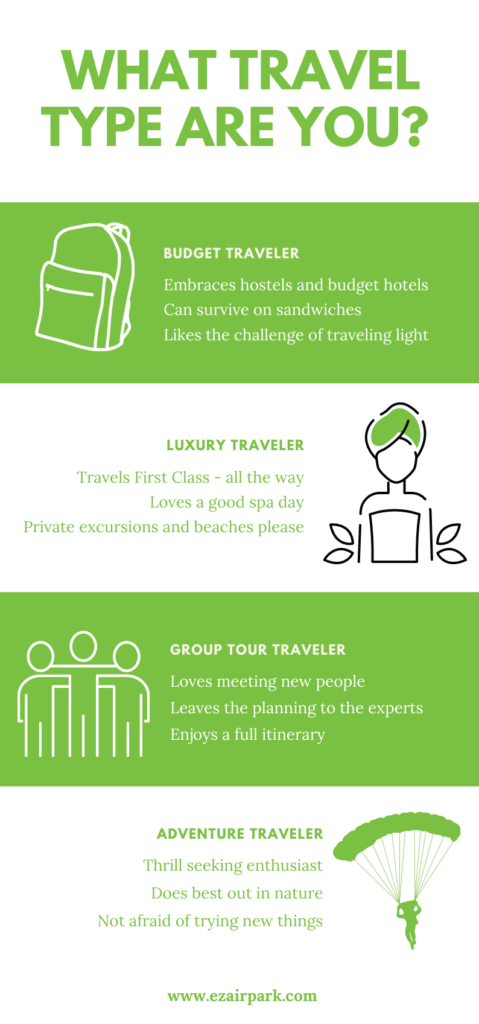 The Luxury Traveler
First-class flights, luxury hotels, a spa day. If these sound like your must-haves, you're definitely a luxury traveler.
As long as you don't have champagne taste on a beer budget, the sky is really the limit on where you can go. Might we suggest the French Riviera or a trip round-the-world?
Group Tour Traveler
Group tours are an excellent way to travel the world without the headache making detailed travel arrangements.
You're in for a treat if you love meeting new people, guided tours and seeing the coolest sights, and being on the go morning to night. Greece, Italy and China are great choices for travel groups.
The Adventure Traveler
Hiking, biking, sailing, surfing, skiing….you want it all!
If it's thrill you seek, head to Costa Rica for zip-lining through the jungles or hiking the Matterhorn in Zermatt, Switzerland.
Your best bet to enjoy a safe adventure vacation is finding local guides to help you achieve the feats you crave.
Try using a service like GAdventures.com or ask the concierge or front desk staff at your hotel, which are often a great resource that can connect you with guides and  find the best activities in the area.
So, what are you waiting for? Get planning and get travelling! Tag us in your travel photos on Instagram using the handle @ezairpark to be featured on our profile.