Even the most frequent of travelers must endure the process of going through security lines at the airport. What these travelers know helps them cut down the amount of time and hassle they have to go through to make the process simpler.
We want to make sure everyone has these essential tips on how to get through airport security faster.*
Before you even travel, consider signing up for TSA PreCheck.  Typically, it will help you skip the long lines and trouble of taking off shoes, coats and removing electronics from their bags. It's likely the easiest way to get through airport security more quickly.
"May I see your ID please?"
Regardless if you use the PreCheck line or regular line, have your photo identification and boarding pass out and ready for inspection before you reach the TSA screening agent.
(Note: if you want to skip photo ID, sign up for CLEAR which uses biometric scanning to identify travelers.)
If you are traveling with others every one should carry their ID's and boarding passes, unless they are unable to.
Parents, children under 18 are not required to show identification for the children. They should stay with you during the entire screening process.
What to wear to get through security faster
On the day of travel wear slip-on shoes that can be taken off and on easily. Don't forget socks to reduce your chance of picking up a fungal infection!
When you get to the screening area, shoes should be placed directly on the conveyor belt, not in a tray.
Good news! Seniors over 75 and children 12 and younger do not need to remove their shoes.
When you dress for the day, skip the belt, watch and excess jewelry until you clear security. Put these items in your carry-on or checked bag before getting in line.
Wear pants or a skirt that has pockets so you can keep your ID and boarding pass handy. We also like the document holders you can hang around your neck for extra security.
What goes in the bins and what stays in your carry-on in security
Have your liquids in TSA approved bag out and ready for the inspection tray. Remember to follow the 3-1-1 rule:
Liquids must be in containers that are 3.4 fl oz or smaller (you cannot bring a half-full 6 oz bottle)
All liquids must fit in a 1-gallon sized clear plastic bag
Each passenger may bring only 1 bag of approved liquids
Liquids include gels and aerosols (like hairspray, deodorant, toothpaste)
Get more tips on the TSA 3-1-1 liquids rule
While you can't bring a bottle of water through security, we recommend packing an empty bottle for a water fill-up as you head to your gate. It'll save you money on buying water at the airport and help reduce plastic waste throughout your trip.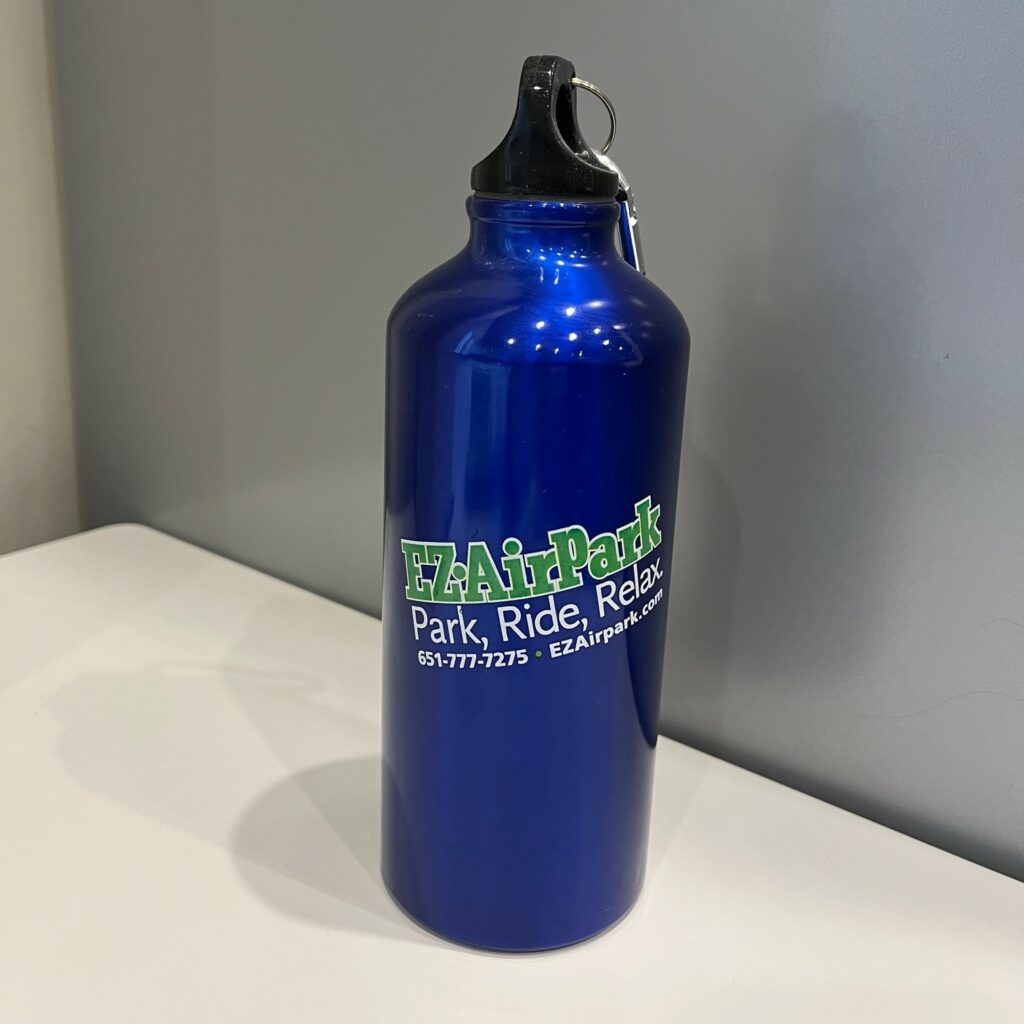 Bringing your own snacks along is smart and a great way to curb hunger pains, keep kids happy and save money. But remember that they are subject to the liquids rule, so no juice, applesauce, pudding, etc. Snacks can be kept inside your carry-on bag during screening.
Your laptop, tablet and any other electronic device larger than a cell phone should be placed in their own trays without anything below or over them.
Pro Tip: label electronics with your name and contact information in case they get separated from you at security or to help you tell them apart in the bins on the belt.
Bringing a gift? If your gift is wrapped doesn't pass through screening, the agent may require you to unwrap it so they can inspect it. Our recommendation, skip the wrapping paper and go for a gift bag instead.
In 2017, the TSA reported that over $869,000 was left by passengers at checkpoints! Make sure you don't leave any of your money behind.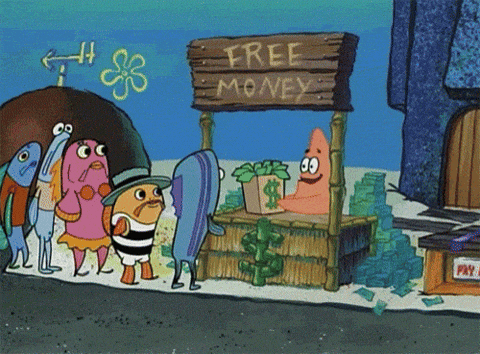 Empty your pockets of your wallet, loose change and keys before going through screening. We recommend putting them in your carry on before approaching the screening line instead of leaving them loose in the tray and subject to being lost or taken.
Hooray! You made it through security
After passing through the metal detector, grab all of your items from the conveyer and head off to the side to put your shoes on and repack your bags. It will help keep the line moving if you don't stand at the belt to regroup. Most airports have tables and chairs set up for passengers nearby just for this purpose.
Before you leave the screening area do a double check to make sure you have everything you came with including your shoes, coat, electronics, bags, ID and boarding pass. You can put your ID away in a secure spot at this point, you won't need it to board the plane.
We hope these tips on how to get through airport security faster work for you. The most important thing you can do is pack your patience and allow plenty of time to get through security, so you don't miss your flight in case the line is very long.
Some airports will post security wait times on their website that you can check ahead of leaving for the airport, but know that things can change quickly so they should be used with caution. You can check the MSP Airport security wait time online.
Next, check out our article on what to do at the airport, step by step.
*1/27/2022: Information deemed accurate as of the writing of this article. Please check for most current requirements at TSA.gov