There's much to be said about starting off on the right foot, especially when it comes to air travel. We're here to help you prepare for the most important step in starting your trip…planning how early you need to be at the Minneapolis airport before your flight!
In general, most airports and airlines recommend arriving two hours before your flight's departure for domestic flights and three hours for international flights.
Can you fudge these a little based on the time of year and the terminal you'll be using? Maybe. But it will be especially important to follow these guidelines during peak travel periods.
Take a look at these top 9 considerations when planning your airport arrival.
Terminal size and layout
Domestic vs international travel
Checking in for your flight
Security line know-how
Solo or group travel
Assistance and accessibility concerns
Timing of travel
Stress tolerance
Getting to the airport
The Difference Between Terminal 1 and Terminal 2
At the Minneapolis-St. Paul Airport you will either depart from Terminal 1 or Terminal 2 depending on your airline. Use this list of airlines at MSP airport below as a reference for your flight.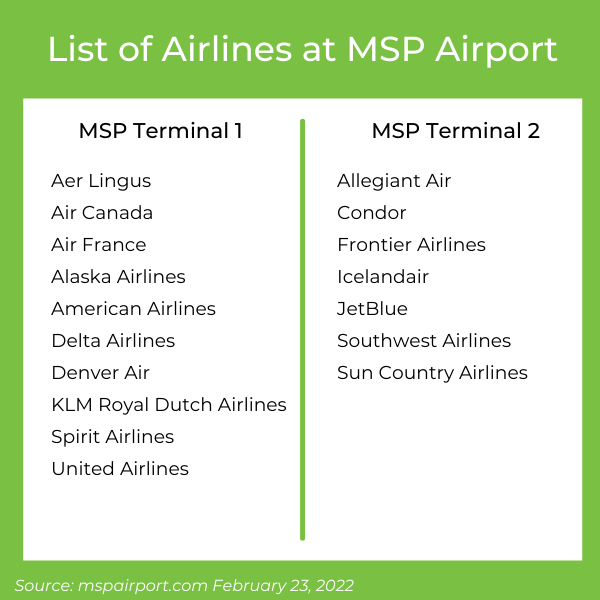 Terminal 1 and Terminal 2 are much different in size and amenities offered.
Terminal 2's six airlines make the task of getting to your gate much simpler and shorter once you've gone through the security checkpoint.
There are only 14 gates on one main concourse at Terminal 2 compared to Terminal 1's seven concourses and with a whopping 117 gates!
Both terminals feature two security checkpoints. The TSA checkpoints at Terminal 1 are open 24 hours a day while Terminal 2 often shuts one checkpoint down during lower demand times – both are closed from 10 pm to 3:30 am.
In case you end up at the wrong terminal there is a train that can connect you between terminals for free during specified hours of the day and a shuttle for those with mobility limitations.  Don't laugh, it happens more often than you think!
Domestic versus International Travel
At MSP Airport whether you traveling domestically within the US or abroad the check-in and security process is nearly identical other than the identification needed. But don't expect the same at other airports around the World when it's time to return home.
Currently you don't need to Real ID to travel by air domestically, the deadline has been moved to May 2023.
Until then, your driver's license or government issued, approved photo ID will suffice. However, if you are traveling outside of the US you will need a passport and valid government ID.
Checking in for Your Flight
Our top tip? CHECK IN ONLINE.
This is a true-time saver and has become normal practice for even the infrequent traveler.
Next, Skip printing at home or the terminal. and USE MOBILE BOARDING PASSES.
If for some strange reason your phone malfunctions and you cannot access your digital boarding pass when you get to the airport, you can use the kiosk or the ticketing agent to print a boarding pass for you as a backup option.
Not only will digital boarding passes save you time skipping the check-in and kiosk lines, but you'll also have less chance of losing a paper pass on your way through security. Less to fumble and forget is a traveler's best friend.
Have luggage to check? You can still check-in online and check your bags with an agent when you arrive. You'll want to give yourself extra time for this process, especially during peak travel times and international flights.
Getting Through Security
Security lines are the wild card at all airports. You never truly know what to expect until you step in line.
Luckily, MSP Airport has a real-time security wait time tracker on their website that you can check before you leave your home. Just know that it can change a lot from your doorstep to the arrival at the airport. A 10-minute lined spied online at home can turn into a 20-minute line when you get to the terminal.
While you can't speed up the line or travelers in line before you, you can take steps to make your time going through security quicker.
First, make sure you are following TSA's 3-1-1 rule.
Second, know what you need to remove from your carry-on and your pockets, as well as what needs separate bins.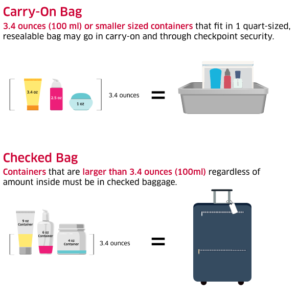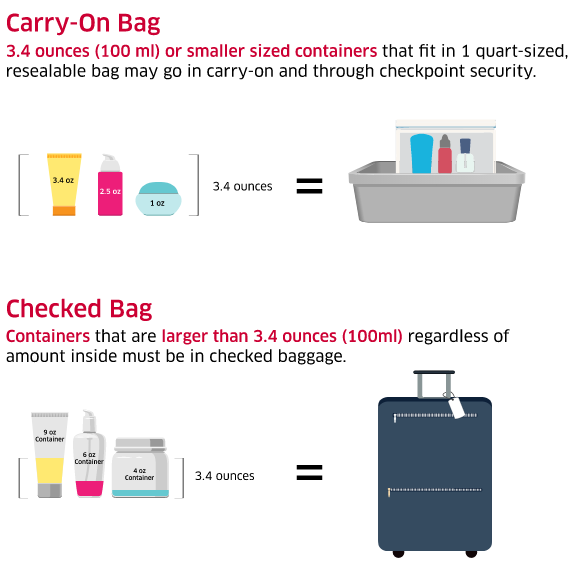 Finally, make it easy on yourself by wearing shoes that are easy to slip on and off, taking off your overcoat while standing in line, ditching jewelry and belts for the day, and putting your keys and loose change in a carry-on. That said, we do recommend keeping your ID with you at all times.
Really have no time to wait in a security line? Make it easier to get through security lines by enrolling in TSA PreCheck or CLEAR, both trusted traveler programs.
With TSA PreCheck the physical process of security lines gets much easier. Passengers typically leave their shoes on, keep 3-1-1 compliant liquids, gels, and aerosols in their carry-on bags, keep laptops in their bag, don't need to remove belts, and can leave on light jackets.
TSA PreCheck has a special line for travelers at the airport, which is often much shorter than the regular security line and is available at nearly all US airports. You can apply for PreCheck online at the TSA's website.
An alternative to TSA PreCheck, CLEAR uses biometrics to verify your identity by scanning your eyes and fingerprints, reducing the identity screen process. There are self-service kiosks in over 50 airports, the US/Canadian border, venues, and stadiums.
You can use PreCheck and CLEAR independently or join both programs for the biggest expediency benefits.
Solo or Group Travel
If you're traveling with a family or group, don't forget to pack both your patience and a little extra time to get from Point A to Point B to Point C…..you get it, it's just going to take more time to maneuver your group through check-in and your gate.
Unless you are traveling with small children, it's a good idea that everyone in your group is prepared as if they were flying solo, armed with their boarding passes (digital!) and identification.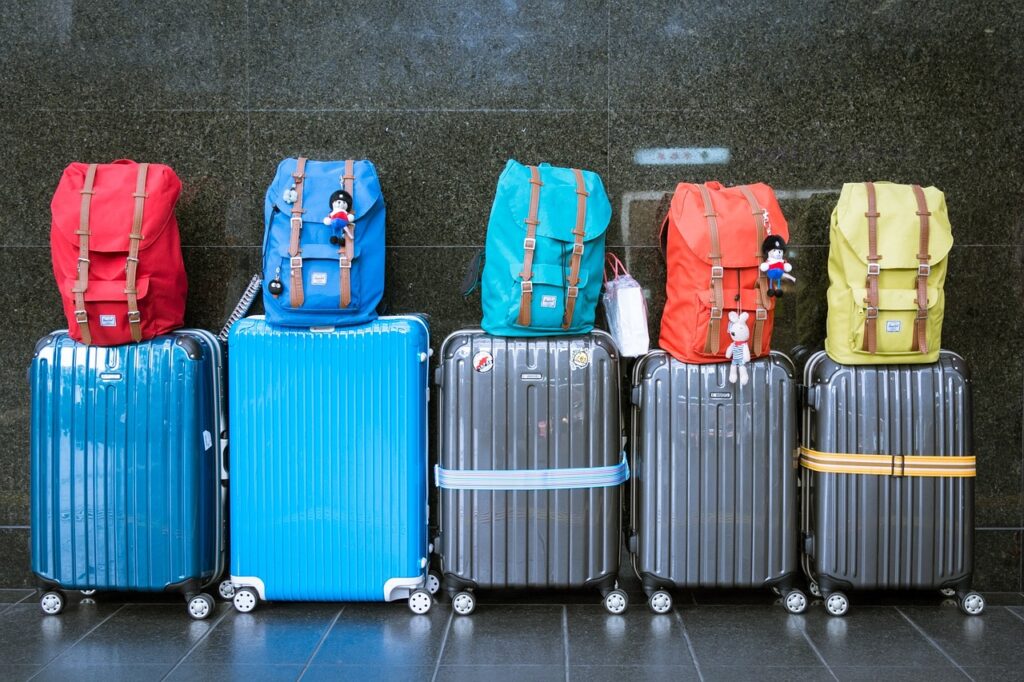 Assistance and Accessibility
If you need a little extra help to get to and through the airport or will be helping someone who does, allow yourself plenty of time for each step in the process.
The MSP Airport has resources for travelers with special needs and is prepared to help along the way.
In addition to the airport communications office and passenger information desk, the Travelers Assistance Program staffs information booths throughout the terminal with people that can provide extra help as needed during your time in the terminal.
Some of the assistance you can receive a the airport includes American Sign Language and other language interpreting services, help to find resources for accessibility for disabled or elderly travelers, and infant supplies in cases of urgent need.
Make your trip to the airport as easy as possible by using an airport shuttle service or private ride that can drop you off directly at the terminal's front door rather than a designated drop-off area that required more walking to get to the main ticketing areas.
Timing of Travel
If you're a frequent traveler (here's looking at you, business traveler) you know the ins and outs of the airport and have probably fine-tuned your travel to spend little to no time waiting at your gate for departure. You also know that the time of day, day of the week, and seasonality of travel can have a drastic effect on lines and the boarding process.
For most leisure travelers in Minnesota, winter is the season for air travel, especially school spring breaks.
Airports will be as busy as they get and you'll want to give yourself extra time to get to your gate for an on-time departure. If you can, avoid holidays and spring break at the airport.
Stress Tolerance
Compulsively early or chronically late? Depending on your appetite for adventure and your stress tolerance, playing a game of time roulette at the airport may not be for you. With the stakes as high as missing your flight, you've got a lot to gamble.
Allowing yourself plenty of time to make your way through security and to your gate affords you a little peace and some spare time to explore, shop, and get a bite to eat or a drink.
Didn't get your morning workout routine in before leaving home? If you arrive early enough before your flight departs, MSP Airport is a great place to put in some steps.
What do you like to do when you're waiting to board your flight?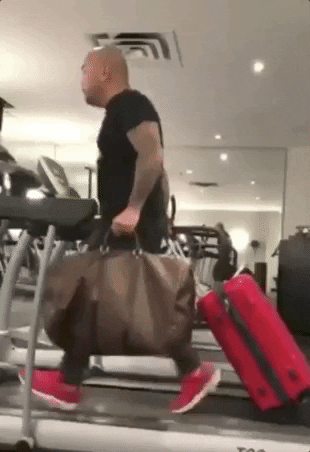 In our opinion, you can't go wrong with a little extra time built into your travel day to ease the mind and your stress level.
Getting to the Airport
Not only do you need to prepare for the time it will take you to get to your gate once you get to the airport, but you also have to prepare for the amount of time it will take you to get TO the airport.
There are a few options for airport transportation at MSP including on-airport parking ramps, offsite airport parking lots, rideshare (like Uber and Lyft) or taxi, and asking someone to take you.
Here are some details for each option.
Airport parking ramps – obviously this is the closest MSP parking option to the airport. You'll pay a premium for parking rates of $28 per day at the main terminal as of 2022.
Be aware, depending on how full the ramps are you may spend a fair amount of time circling for a spot to park and/or walking to the terminal from your parking spot once you find one. MSP has a parking availability real-time report on their website to help with planning.

Offsite airport parking lots – four offsite parking options serve the Minneapolis airport, all within seven miles of the terminals.
Each provides an airport shuttle that transports you from their lot to the airport terminal and runs 24/7 for your convenience. You'll save nearly 45% over parking at the airport ramp and avoid hectic and confusing airport traffic.
Plan for this parking option by allowing a little extra time based on shuttle rotation and availability.
Making a parking reservation online ahead of time will also ensure you secure a spot, especially during the busy season.
Get a quote for airport parking below
Rideshare and taxi – these options are handy if you'd prefer to be picked up and dropped off at home, live fairly close to the airport and have a travel party of three or less. Depending on the size of your party, the distance from the airport, and the demand for rideshare, the rate you pay can fluctuate, making traveling within a budget more difficult.
Asking (begging) for a ride to the airport – let's face it…no one REALLY wants to drive you to the airport, especially at 4 am! Do your friends and family a favor and don't ask, chances are you'll have to return the favor.
Don't miss out on any of our helpful travel advice. Sign up for our e-news today.