When you fly out of a major hub like Minneapolis-St. Paul Airport you're lucky to have a lot of options available to you for airport transportation.
If you live a couple of hours or more from the airport, you might consider a hotel and parking package that includes airport shuttle service to and from the hotel. We've put together some key considerations between choosing a park and fly shuttle service, also known as offsite airport parking, or a park, stay and fly hotel including some cost comparisons.
Distance from airport
You can save a lot of money when flying from a major hub, compared to regional airports that are closer to home.  Of course, that means you'll need to do a little extra planning on how you'll get to an airport that may be an hour or more from your home.
Normally, the cost of gas and the time you spend driving to a major hub airport is worth the cost savings you achieve scoring a cheap flight. But the last thing you want to do is add on expensive airport parking by using the airport ramps.
Offsite airport parking and park, sleep and fly packages at local hotels are good options for out-of-town travelers that want an affordable and convenient way to park their car during vacation. Plus, you can avoid the busy airport traffic by parking remotely. If you'll be traveling more than a four hours to catch a flight, a hotel might be a convenient option for a rest before or after your vacation. If you're traveling with kids it will fill like two vacations in one if you book a hotel with a pool!
Size of your travel party
If you're flying with a group or large family, the first step to saving money on airport parking is by carpooling. With offsite airport parking, your rate is based on how many parking spaces you need times the number of days you'll be away. Many offsite parking lots offer oversized spaces for small shuttles or buses if you'll be traveling with a school or church group.
Hotels will offer a certain amount of days for parking for free when you book a package that includes a room as part of your stay. Depending on the size of the group and the availability of rooms, you may end up needing more than one room to accommodate your party. You will be charged for each room you book at a one night stay rate. Additionally, most hotels allow only one car to be parked during your stay which is difficult if you are traveling in separate cars but you can check with the reservation desk if additional parking spaces are available during your stay.
Time of day or time of year
If you're taking the early flight at 5am or returning from your vacation at midnight, it might be tempting to book a hotel room at the beginning or end of your stay if you have a long drive ahead of you. Sometimes, convenience is more valuable than cost savings.
Some travelers enjoy the peace of mind of staying in a hotel the night before departure because of the feeling that they are much closer to the airport and are less likely to run into traffic to slow them down. Others are not early birds or rely on a sleep schedule that makes waking up in the wee hours of the morning nearly impossible, making a hotel room the night before worth the expense.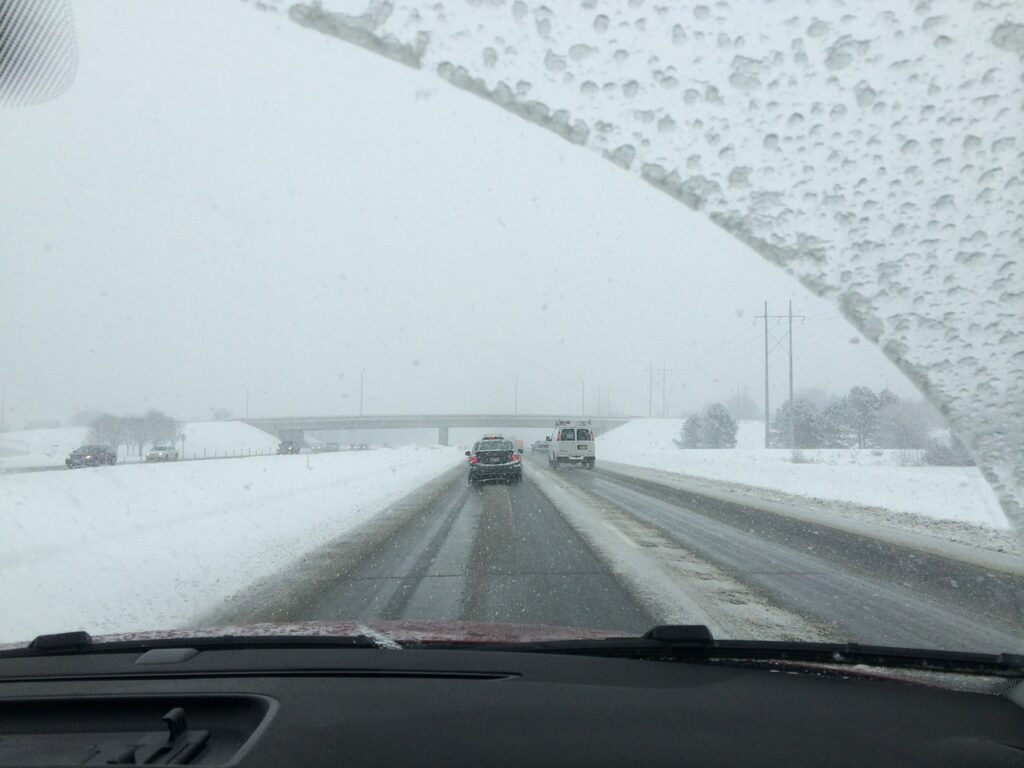 Winters in Minnesota can also throw a curveball into your travel planning and a hotel stay ahead of a predicted snowstorm might curb your nerves about driving when the roads are snow and ice covered when you have a long drive. Check the cancellation policy on your hotel and parking package carefully to understand if you'll be responsible for any fees should you need to change or cancel your reservation.
Before you book a park, sleep and fly package, be sure that their shuttles are scheduled to run during your arrival and departure times. Some hotels limit the frequency of shuttles as well as times of day that they have a shuttle available. Compared to offsite parking companies that operate 24/7, hotels typically run shuttles less frequently, so they may not be the most convenient choice for your vacation.
Make sure you don't miss your next flight by checking how early you should arrive to MSP before your flight.
Length of your stay
We compared the average cost for a hotel park, stay and fly package to offsite airport parking in Minneapolis. On average, staying at a hotel the night before or when you return from your flight for one night will cost you nearly double what you would pay at an offsite airport parking lot with shuttle service for a weeklong vacation.
Offsite airport parking is typically less expensive than booking a park, sleep and fly hotel room on stays less than two weeks.
A sense of security
Whether you choose offsite parking or hotel parking, one important thing to remember is how secure the parking lot is. The major difference between the two options is that offsite parking lots typically have fencing around the entire parking lot as well as gated, secured entry and exits that are staffed and monitored 24/7.
Hotels do not typically that have the same type of parking lot security to offer while you leave your car in their lot for multiple days. With offsite airport parking you'll have the peace of mind that your car will have an additional layer of protection while you're away.

We making booking and changing your plans easy. When you reserve online you know a space will be waiting for you when you arrive and if you need to change or cancel your stay simply cancel 24 hours in advance for a full refund on your deposit. Use our handy quote calendar right now to learn how much you'll save on MSP airport parking rates at EZ Air Park